How To Access Data
In this paragraph we will introduce you how to access to the data of Picard and how to download.
We offer 3 methods to access to data, you can find them by clicking the button "Data Access" on top and left of this application.
Datasets Explorer
In this method, we provide a hierarchical view of Picard data, you can choose a set of data by clicking differeent blocks. Here is an example for Telescope SODISM:

Query Form
This is the global searching method for the database of Picard, just click the key words you want then click search to get them!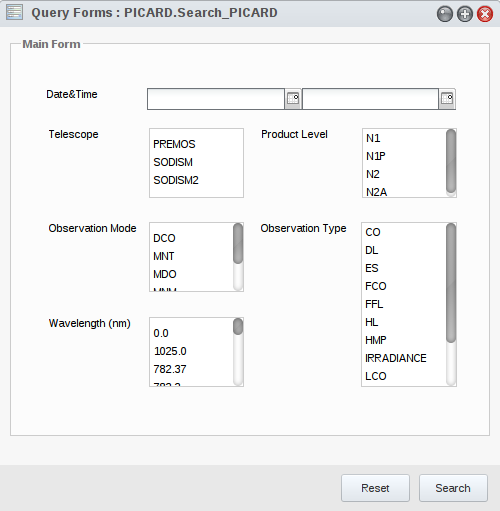 Timeline
We also provide a timeline of Picard which contents all the important activities of the project, it is initially divided by week which gives you the basic information, then you can zoom in to get more detail of a week(and zoom out of course), to access the data of an activity just click the button in the block.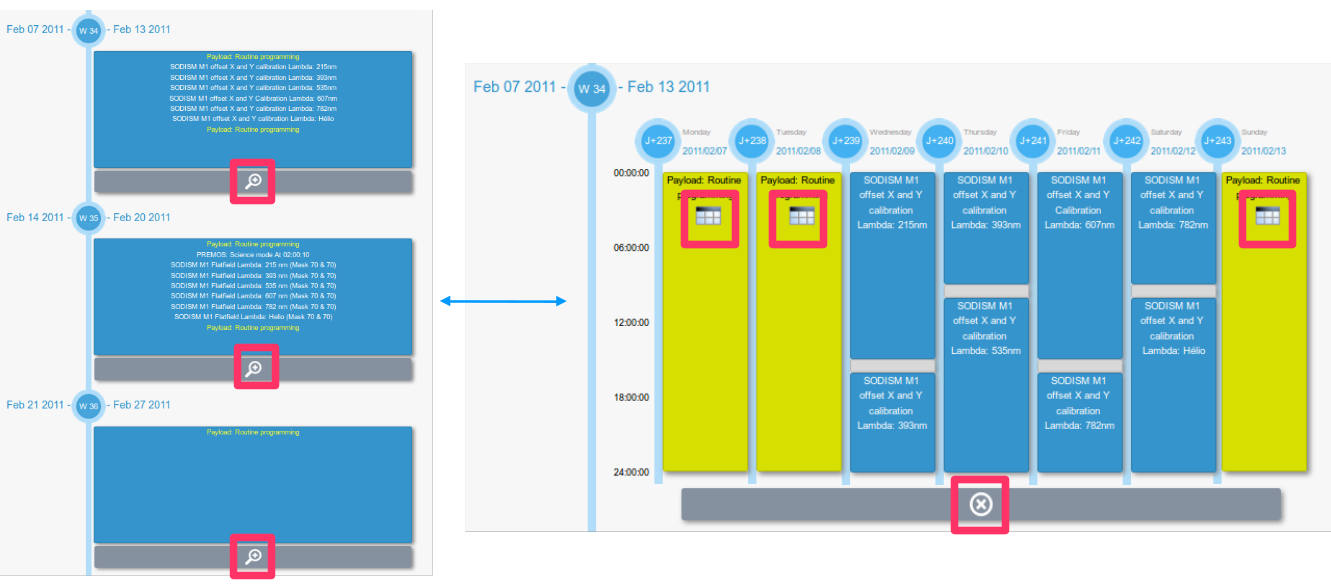 Download
Using these 3 methods will finally let you visualize the data in a table in which you can do sorting and filtering and of course downloading.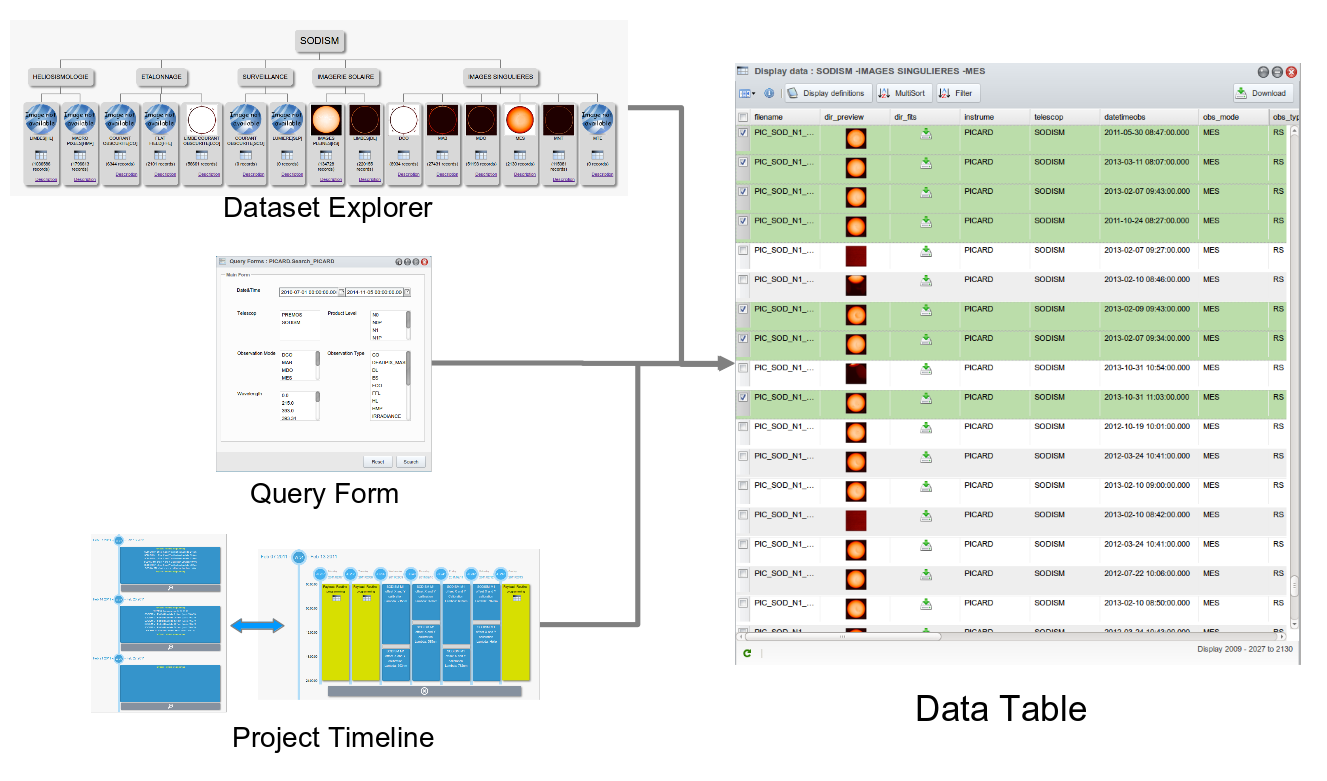 An example of the data table shows below.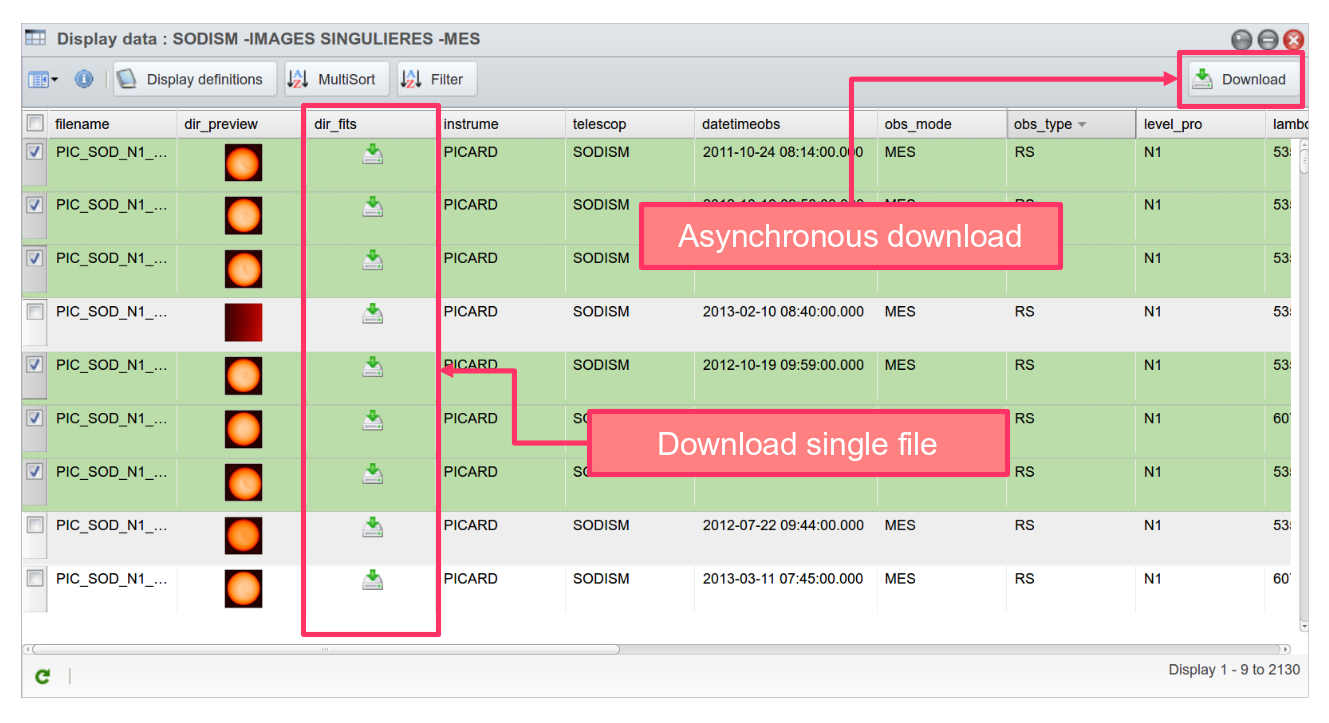 As it is shown in the table, you have 2 ways to download:
- For downloading a single file, click the green download button in the third column.
- For downloading several files together in a compressed file, first select the files you want then click the download button in top right of the table. This method is called "Asynchronous Download", which means after you submit the download demand, our server will try its best to package the data required. When it is done, we will inform you by email.
(For registered users, after receiving the email you can come back to this site to download it in your personal user space called "Tasks". For public users, we will send you a link in the email which you can use to download.)
Download - special case
For downloading data not in format .fits (ex: BOS), we provide you direct download links, find them in "Dataset Explorer".